Realizing the growth potential and scope for development of both countries',India and Japan, eminent representatives from Japan had come down for a week's official trip to various parts of India,viz.Kochi,New Delhi and Mumbai.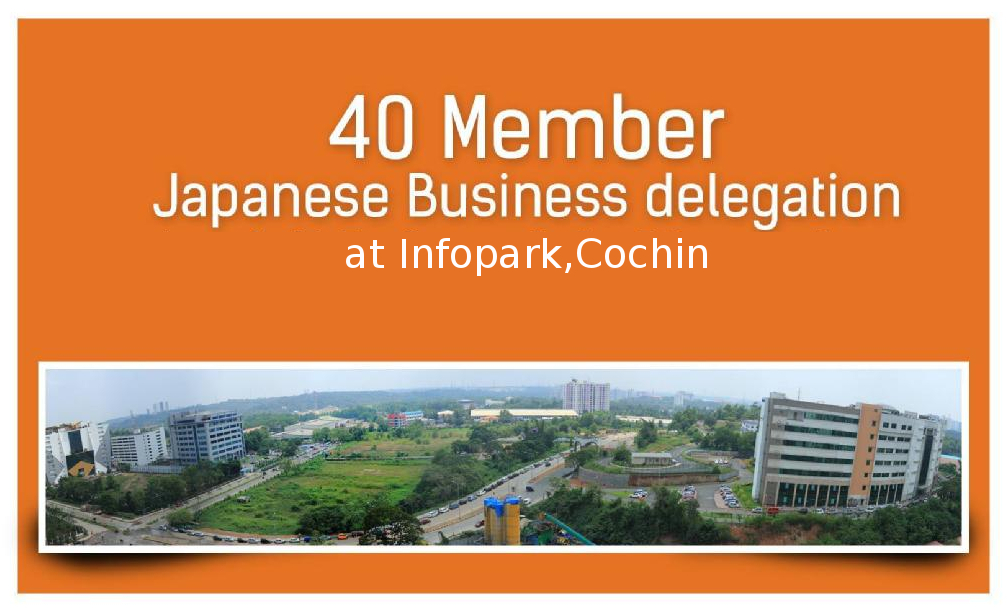 On November 6th,40 membered esteemed delegates gathered at Infopark,Cochin to discuss on the IT industrial potentials giving due respect to the open source web framework Ruby on Rails(RoR).
The Visiting Organizations were :
The Lake Nakaumi,Lake Shinji and Mt.Daisen Area Mayors Association
The Lake Nakaumi, Lake Shinji and Mt.Daisen Area Economic Council
The Sanin India Association
With India's population being 1.2 Billion,which is double the population of 10 ASEAN countries,India has been spotted as one of the largest markets ,and since also Japan markets has been showing a shrinkage,especially in the San-in region.,esteemed Japanese delegates have shown their steadfast interest in studying and analysing the present issues and India's capabilities,which can help them foster their growth.
Their main plan of action for developing economic relationship with India was as follows:
a. To visit India's infrastructural facilities such as water management, industrial waste, recycling and IT,and analyse the needs and requirements,as to what is lacking in their region.
b. Discussion on how to apply for partnership and commission the Indian projects,thereby solving their issues and developing a healthy economic relationship.
Regarding the IT Visit held at Infopark Cochin on November 6th,2014.,40 membered Japanese team had gathered to discuss on the Ruby on Rails platform and to study the use of RoR by the Indian IT companies.
Some of the best Ruby based IT companies from Infopark had made their corporate presentations on stage.It was then followed by the presentation from the distinguished guest : Mr.Hiroshi Inoue,the Board Member of Ruby Association.
SparkSupport's  team too had presented their cloud wing SparkMyCloud envisaging the importance of cloud,the issues of not being on cloud and on the difficulties of meeting several website/web app traffic load spikes and high traffic rates,ways to withhold customers during peak times on Ruby websites,and also on how to manage PHP,Python,Perl and Ruby based websites and software applications through the SparkMyCloud support services.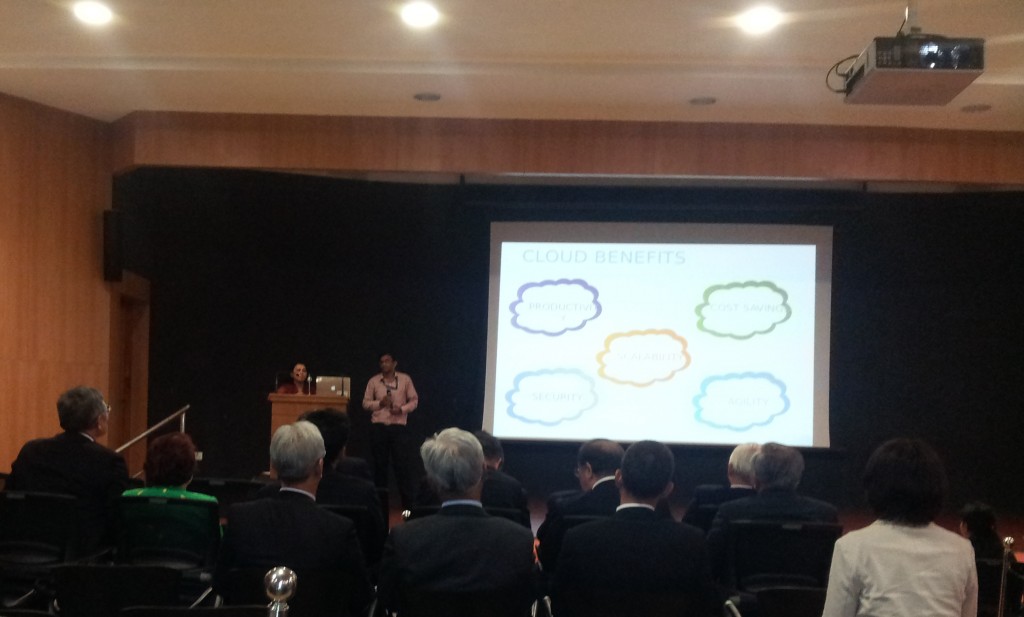 SparkMyCloud at the Joint Business Delegation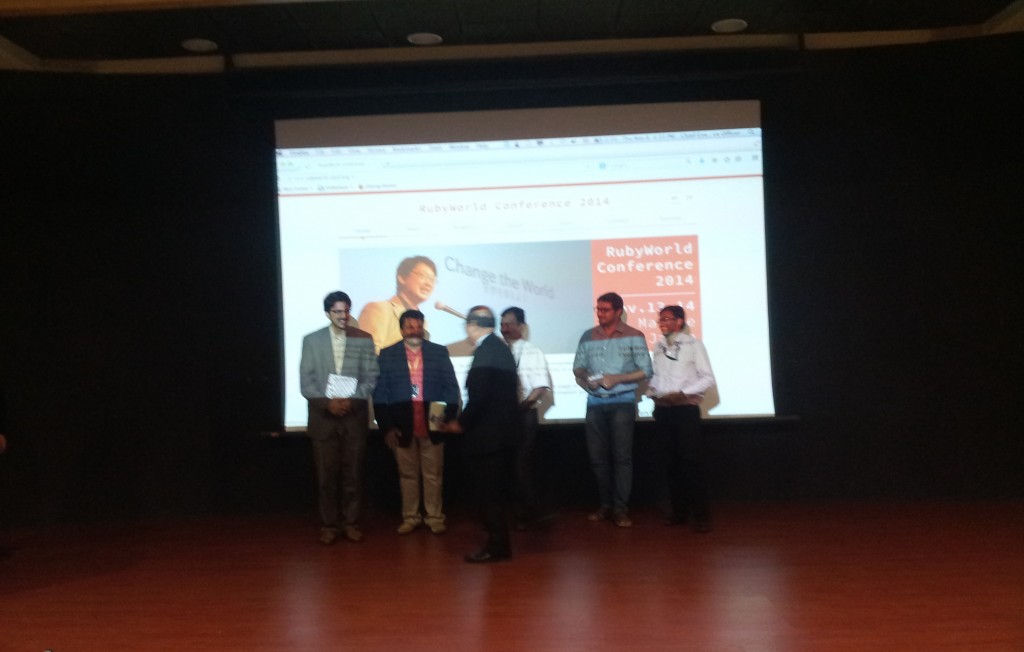 Token of Love from the Japanese Delegates
Ruby on Rails Conference : Indo Japan Joint Business Delegation

,